Web Design Software by EngInSite
---
As a first step to our dream - a comprehensive suite for Website building, we are proud to present EngInSite Editor for PHP and EngInSite Perl Editor

It is all about data in the modern world. Save your valuable data in a fast and reliable database - MySQL 5. To work effectively with the most brilliant features of new MySQL you will need EngInSite Client for MySQL with full MySQL 5 Support

CSS Editor will help you to work with CSS in a fast and convenient manner.

All software on this page ist freeware and is released under the terms of the GPL (GNU General Public License) version 2 or any later version. You can download it for your down usage without any charge. The software is fully functional and the free license does not expire.

The software will no further be supported or developed. I, the author, still keep the copyright on all my software. So you may neither distribute it nor modify the code. If you like my software and think it is worth, please consider donating on PayPal by info@luckasoft.de

You don't need to re-register if you want to install more than one copy of the software. Your License Key is valid for unlimited number of installations.


| | |
| --- | --- |
| EngInSite Editor for PHP | |
Version 3.6.4 build 238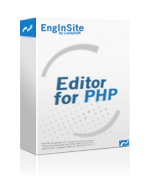 EngInSite Editor for PHP is a powerful IDE for PHP technologies that provides more power at your fingertips than all ordinary IDEs combined.

Be ahead of the crowd, enjoy full PHP 4 and PHP 5 support. Unlike most IDEs, EngInSite Editor for PHP wraps around already-existing projects and allows you to use different PHP distributions. Debug with an easy, intuitive interface: the integrated debugger makes it easy to set breakpoints, conditional breakpoints, single step through code and inspect the values of variables in your script. Define your own color schemes for unlimited ways of displaying your code. You do not have to spend valuable time configuring your environment - EngInSite PHP Editor does it for you.

EngInSite Editor for PHP is packed with power. Even your largest projects run with ease in EngInSite Editor for PHP.
| | |
| --- | --- |
| EngInSite Perl Editor | |
Version 3.8.5 build 170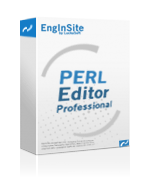 If you've used Windows programming tools like Visual Basic, Visual C++ or Delphi, EngInSite Perl Editor's IDE will be familiar to you. If not, you'll find that the visual environment can give you a dramatic productivity boost!

You will value syntax highlighting for PERL, HTML and other languages, customizable and expandable code templates, context-sensitive PERL and JavaScript help, code completion, bookmarks and navigation to subroutines, variables and modules, Unicode support and charset settings, unlimited undo and redo capabilities, standard Find and Replace dialogs enhanced with regular expressions, viewing and editing of the clipboard content, customizable toolbar and more and more and more.

Just say NO to the Notepad.
| | |
| --- | --- |
| EngInSite Client for MySQL | |
Version 2.0.4 build 231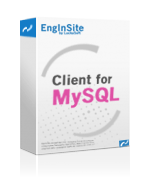 This all-in-one tool will help you create, manage and edit MySQL databases. One intuitive interface for all tasks. Supports all releases of MySQL from 4.02 to 5.XX and all of the latest MySQL features including views, triggers, stored procedures and functions as well as InnoDB foreign keys.

Defining and managing the database-structure, importing data, editing data is now simple with this nice and convenient program. For designers with only a basic grasp of databases, this program is the way to go to make you independent of SQL gurus.

The program makes working with MySQL easy without hiding the language from the user. An editor is built-in, so even working with SQL-commands or scripts has been made convenient.
| | |
| --- | --- |
| EngInSite CSS Editor | |
Version 1.2.4 build 321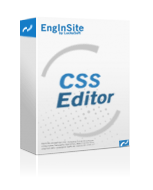 CSS Editor will help you to work with CSS in a fast and convenient manner

EngInSite CSS Editor is a fully-integrated Cascading Style Sheets (CSS) development tool, designed to save you time and unleash your creativity. You will appreciate such features as the Tag Editor, the compatibility and syntax check, the integration with the W3C HTML Validator and the full-featured autocomplete. And, don't forget to check the compliance of your style sheet against different browsers and standards and preview your HTML page in the different browsers - this great tool will help you in that work too.

Concentrate on the look and feel of your web site and let EngInSite CSS Editor manage all the CSS jobs for you.
| | |
| --- | --- |
| EngInSite DataFreeway | |
Version 2.8.4 build 233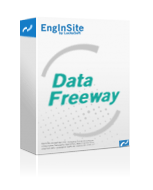 Many corporate networks typically include Linux and Unix servers that host their most critical applications, while the network users stick with the familiarity of Windows. EngInSite DataFreeway lets you get access to any and all of the remote servers from inside your Windows desktop. Familiar Microsoft Explorer Interface will make file operations easy no matter what protocol you use.

DataFreeway is an innovative network, plug-in based freeware GUI client supporting multiple transfer protocols. Its user interface provides a simple, protocol independent way to transfer data. Standard techniques like drag-and-drop and copy-and-paste let users transfer files between servers running different transfer protocols, as well as enabling users to download/upload files to/from a local machine
| | |
| --- | --- |
| EngInSite Perl Editor Lite | |
Version 1.4.2 build 88

EngInSite Perl Editor is available in two versions: Professional and Lite (freeware). We are proud to help students and beginners to get the instrument they deserve.
| | |
| --- | --- |
| EngInSite Perl Module Manager | |
Version 2.0.7 build 90
EngInSite Perl Module Manager v2 (PMM2) is the Perl management utility for installation, upgrading and removing precompiled Perl packages. The main utility purpose is accessing of package collections on the internet to install new and update previously installed packages as well as removing unused packages from your system.

Perl Module Manager does not need any additional Perl packages to work, because network protocols used to access PPM repositories are implemented in utility itself. Implemented are also XML parsing and archive operations such as untar an gunzip. Simple Perl installation (e.g. PurePerl from LuckaSoft, s. above) or even self-compiled Perl for Win32 is enouth to get PMM working.
| | |
| --- | --- |
| EngInSite Apache GUI | |
Version 1.2.0 build 67

EngInSite Apache GUI is an extremely powerful windows based graphical user interface, for administering and working with Apache Web Server, from version 1.3.x to 2.2.x.

This easy to use Apache GUI front-end client includes all the functionality and tools you will need to be productive as Perl, PHP or CGI developer, as a web-site administrator or a general web-developer. EngInSite Apache GUI has all the best features and tools you will need to do the job efficiently and correctly the first time. All this, while not costing you an arm and a leg. In fact, depending on your needs, Apache GUI is completely free for non-commercial use.

Now everybody is able to enjoy the power and reliability of Apache and manage it with free graphical user interface - just like Microsoft Internet Information Server.
| | |
| --- | --- |
| EngInSite GCC Builder | |
Version 1.4.1 build 69

EngInSite GCC Builder is a full-featured Integrated Development Environment (IDE) for the C/C++ programming language EngInSite GCC Builder uses remotely installed GCC (GNU Compiler Collection) and its compilers. It can create native Linux executables (also CGI with installation support), as well as dynamic and static libraries, PHP and Apache modules.

You compile, run and debug your application on the *nix server, while coding on a Windows workstation.

EngInSite GCC Builder can be used in combination with any GCC compiler, inclusive FORTRAN, Java, Objective-C and Ada. This application is a Free-For-Non-Commercial-Use Software, distributed under the terms of the Luckasoft Dual License Model.
| | |
| --- | --- |
| EngInSite Webserver | |
Version 2.4.4 build 76

EngInSite Web Server is a compact web server available for Windows operating system. Despite its small footprint, it supports HTTP/1.1, dynamic content generation through CGI/FastCGI scripts, ISAPI extensions, Server Side Includes (SSI), custom error pages, password protection and IP address control.

It also features remote web management interface that makes its configuration as easy as browsing a web site.
| | |
| --- | --- |
| EngInSite Unix Utils | |
Version 1.1.1 build 25

EngInSite Sendmail is a command line utility designed to streamline your migration from Unix to Windows environment. Now you can design and test your Perl or PHP scripts under Windows and painlessly use them under the Production *nix environment. Since it uses the same interface as the Unix Sendmail conversion of Windows scripts to *nix or vice versa has never been easer! It can be easily integrated with your Website, or Commercial Application. EngInSite Sendmail is an ideal tool for Systems Administrators, Web Masters, Software Developers, and Integrators.

EngInSite SendMail provides support for sending text and binary attachments.

UnixUtils software bundle includes also well-known UNIX-like date, pwd, whereis,df, cat, chmod, chown and factor utilities
| | |
| --- | --- |
| PurePerl for Windows | |
Version 5.8.8 build 0

Installation file contains Perl 5.8.8 for Win32 as well as core Perl packages and utilities. PurePerl is a Perl build, mostly identical to the standard *NIX Perl distribution. Note: For easy IDE configuration during setup, Perl must be installed just before you proceeed with installation of main IDE package above.
---